News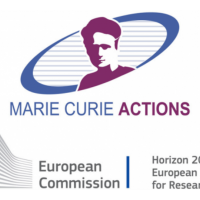 Our center will host a prestigious Marie Curie Individual Fellowship (H2020-MSCA-IF-2019), awarded to Dr. Iñigo Ramiro supervised by Prof. Manuel J. Mendes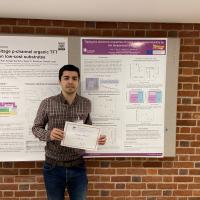 É com satisfação que vimos o nosso mestre João Luís, do curso de Engenharia de Micro e Nanotecnologias vencer o prémio de 2º lugar na categoria "Best Poster" na conferência innoLAE 2020
We achieved more than 15% power conversion efficiency (PCE) with a wide-band gap (1.7 eV) organic-inorganic hybrid perovskite (FA 0.17 Cs 0.83 PbI 2.2 Br 0.8 ) solar cell
The photovoltaics group of CENIMAT-CEMOP has currently open a call for a 2-year post-doc fellowship (starting March 2020) in the framework of the European project APOLO, which involves top R&D centers and companies in the field of Perovskite solar cells (PSCs).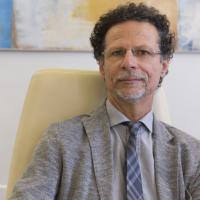 Professor Francesco Priolo, Membro da Comissão de Avaliação do Programa Doutoral AdvaMTech foi eleito Reitor da Universidade de Catania.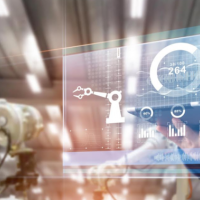 The Director of CEMOP, Professor Rodrigo Martins has been asked to be the "Kuemmerer"/"Guardian Angels" for thematic sessions of Sustainable Materials and Green deal and of the session concerning Young Scientists
Two Chair Positions in Advanced Battery Research DALHOUSIE UNIVERSITY
Department of Physics & Atmospheric Science
Dalhousie University invites applications from outstanding candidates for one of two probationary tenure-track faculty positions, at the rank of assistant or associate professor, open to candidates interested in a research partnership with Tesla.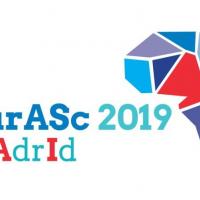 Ceremony of consecration of new members of EurASc, chaired by Professor Rodrigo Martins, President of EurASc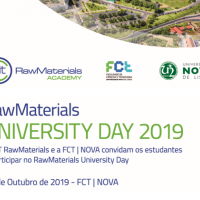 Dia 23 de outubro, a FCT NOVA acolhe o evento "Raw Materials University Day "que terá lugar na Sala Ágora (manhã) e no Auditório do CENIMAT (tarde).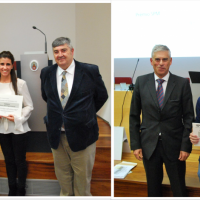 Decorreu em Coimbra mais uma comemoração do Dia Mundial dos Materiais, organizada pela SPM e pela Ordem dos Engenheiros.