2020-03-24
Projecto FOXES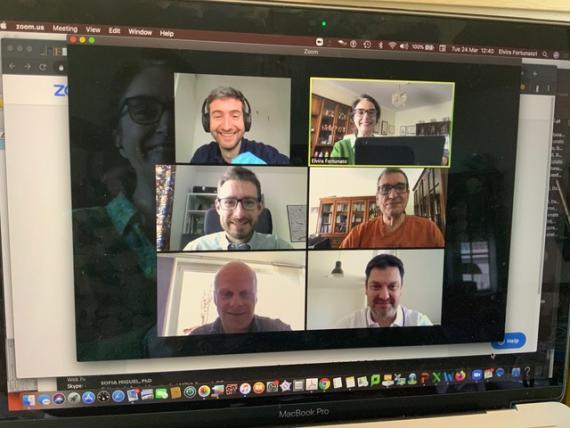 1. Fully Oxide-based Zero-Emission and Portable Energy Supply, FOXES, FETPROACT-EIC-05-2019, o Investigador Principal é a Professora Elvira Fortunato e o co-responsável,  o Professor Rodrigo Martins. Trata-se de projecto que pretende ser disruptivo, envolvendo a chamada electrónica transparente e a electrónica em papel, de que o grupo se orgulha de ser pioneiro mundial;
Membros:
Daniel Prades – University of Barcelona (Spain)
Elvira Fortunato – CENIMAT (Portugal)
Marco Deluca - Materials Center Leoben Forschung GmbH (Austria)
Rodrigo Martins – CEMOP UNINOVA (Portugal)
Thomas Riedl – University of Wuppertal (Germany)
Max Lemme – Aachen University (Germany)
Projecto SYNERGY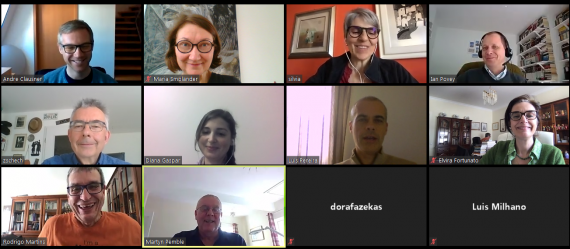 2. SYmbiosis for eNERGY harversting concepts for smart platforms on foils, SYNERGY, H2020-WIDESPREAD-2018-2020, o projecto é coordenado pelo Professor Rodrigo Martins e co-coordenado pela Professora Elvira Fortunato, tendo como PI institucional o Professor Luís Pereira. É um projecto com forte impacto na formação avançada Nacional, e pretende complementar a atividade em curso na área da electrónica do papel/folhas flexíveis, concebendo a realização de fontes de energia autónomas (baterias e supercondensadores, células solares) em papel para alimentar energeticamente sistemas eletrónicos.
Membros:
1ª linha:
André Clausner - Fraunhofer IKTS Dresden (FhG-IKTS - Germany)
Maria Smolander - Teknologian Tutkimuskeskus VTT (VTT - Finland)
Silvia Bodoardo - Politecnico de Torino (POLITO - Italy)
Ian Povey - Tyndall National Institute, University College Cork (Tyndall-UCC - Ireland)
 2ª linha:  
Ehrenfried Zschech - Fraunhofer IKTS Dresden (FhG-IKTS - Germany)  
Diana Gaspar - UNINOVA - Instituto de Desenvolvimento de Novas Tecnologias (UNINOVA - Portugal)
Luís Pereira - UNINOVA - Instituto de Desenvolvimento de Novas Tecnologias (UNINOVA - Portugal)
Elvira Fortunato - CENIMAT/Institute for Nanostructures, Nanomodeling & Nanofabrication (CNMT/I3N -  Portugal)
3ª linha:  
Rodrigo Martins - UNINOVA - Instituto de Desenvolvimento de Novas Tecnologias (UNINOVA -  Portugal)
Martyn Pemble - Tyndall National Institute, University College Cork (Tyndall-UCC - Ireland)
Dora Fazekas - Sociedade Portuguesa de Inovação (SPI -  Portugal)