2020-10-22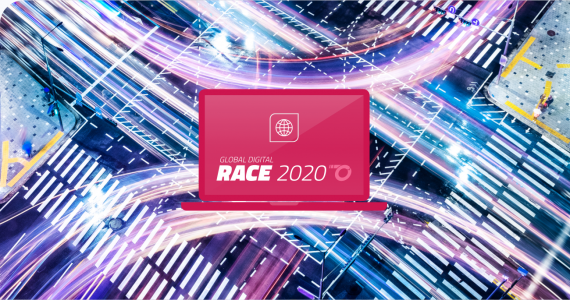 We are pleased to announce the launch of the "Call for Registrations" to the Global Digital RACE 2020, which we have completely digitized and internationalized, bringing it to all 6 continents. 
Global Digital RACE will take place on 19-21 November 2020. Anyone can register here, either registering as a Viewer (following lectures) or a Racer (following lectures + developing solutions). We aim to involve 2000 people worldwide.
 The theme of the Global Digital RACE 2020 is "Raw Materials for Future Mobility" and participants will be able to profit from an exciting, interactive programme:
 Challenges from our Industrial and Municipal Partners: Atlantic Copper, Cornish Lithium, International Raw Materials Observatory, Audi, World Economic Forum / Global Battery Alliance, Northvolt, City of Torino, Region of Skelleftea, Energy&Strategy, Umicore. 

 

Lectures from our Experts: EIT RawMaterials, DG ENV, Cornish Lithium, Audi, Chalmers University, City of Torino, ICLEI, Vito, Helmholtz-Zentrum-Dresden-Rossendorf, Automobiel Recycling Nederland, and many more. Check out the programme here. 
 HR Matchmaking Sessions: Audi, Atlantic Copper, Northvolt and more to come. 
 Groupwork (for Racers): Develop solutions to one of the industry Challenges and secure your spot to pitch on 25 November 2020.