2021-06-02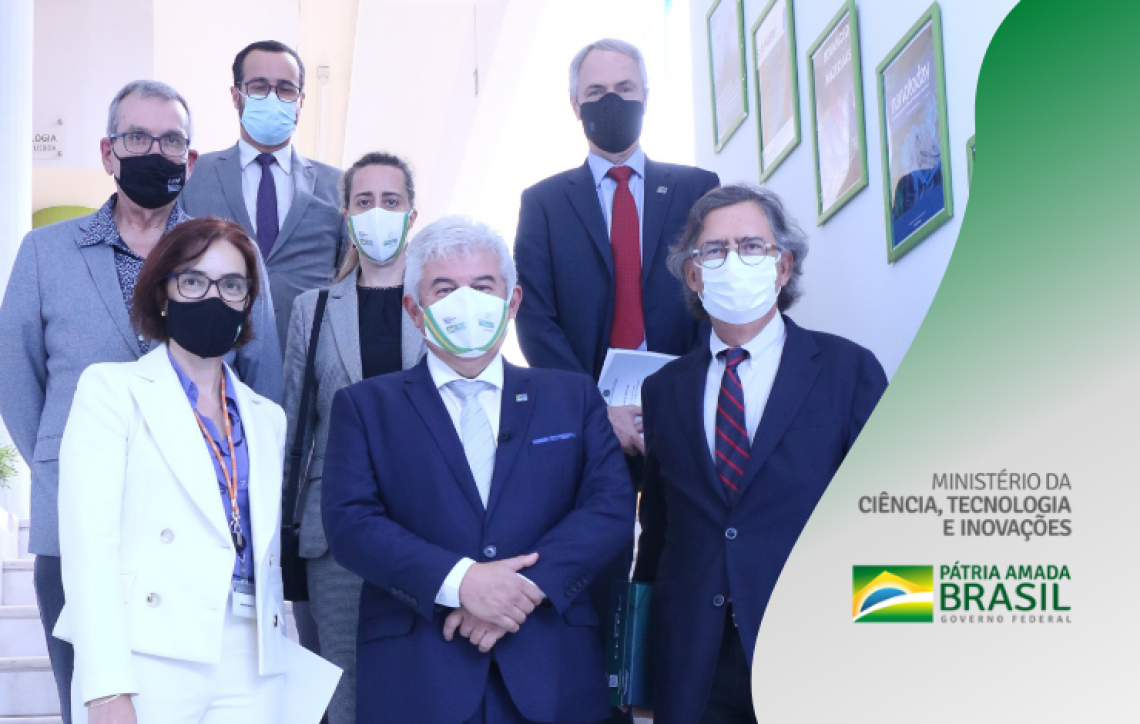 Last June, 2nd, the Minister of Science, Technology and Innovations of the Federal Government of Brazil, Dr. Marcos Pontes visited CENIMAT|i3N - FCT|NOVA.
He was welcomed by the Director FCT|NOVA, Professor Virgílio Machado, Vice-Rector of NOVA and Director of CENIMAT, Professor Elvira Fortunato and Director CEMOP|UNINOVA, Professor Rodrigo Martins. Members of the Baazilian Embassy in Lisbon were also present as part of the Minister's entourage, as well as Professor João Paulo Borges, Chairman of the Department of Materials Science.
This visit to CENIMAT and its laboratories aimed to strengthen ties for possible future scientific cooperation projects between the two countries within the scope of development for the areas of nanotechnology, new materials, quantum technologies and nuclear physics.
More news: 
https://www.gov.br/mcti/pt-br/acompanhe-o-mcti/noticias/2021/06/ministro-busca-parceria-com-portugal-para-projetos-de-ciencia-e-tecnologia-no-brasil